Google Pay Gully Cricket Offer
Google Pay Gully Cricket Offer – Earn Assured Upto ₹500 Cashback Every Week
---
Google Pay Gully Cricket Offer – Hello Coolz Readers!! Here i am back with one of the latest offer named Google Pay Gully Cricket Offer. Google Pay is back again with amazing new offer where you need to Play Gully Cricket. You just need to collect Cricket Ball Daily till 7 Days. Check out Google Pay Refer & Earn Offer from our post. Here we will give you tips and tricks and methods to get the maximum cashback using Google Pay Gully Cricket Offer.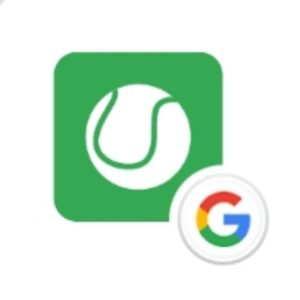 Here is the Google Pay Gully Cricket News and this offer is live from September 14, 2021 and where ever you will start or activate this offer you need to collect and complete steps till 7 Days.
This offer is based on activation of this offer. Whenever you start offer you will get 7 days timings to complete this offer. So follow Given Step and Start Using Google Pay Gully Cricket Offer and Earn Upto ₹500 Cashback Every Week Into Your Bank Account.
---
What is Google Pay Gully Cricket Offer?
Google Pay Gully Cricket is now Live for all the users. You can earn a Gully cricket ball by doing any of the eligible transactions or you can say the given tasks. When ever you will activate Google Pay Gully Cricket or Tap on Google Pay Gully Cricket Banner your offer will be activated from that day to next 7 Days. You guys need to complete daily tasks and you can do only one task a day and collect only one ball per day. So keep patience and do it regularly to earn a maximum cashback using this offer.
You need to complete a one Daily task like, Mobile Recharge, Electricity Bill Payment, Play Store Recharge Codes, DTH Recharge, Pay to a Google Pay QR code at local shops. In every other tasks expect QR Code Merchant payment you need to spend some money. So Do Merchant Payment Daily so you will Get the Gully Cricket Ball Daily without spending any INR on this offer.
I know, You are confused that you don't have merchant account. Right? Don't Worry. Now A Days you don't need to verify your Google Pay Merchant with Agent. Just Create a New Account on Google Pay Merchant App and Get your QR Code and make a payment on that QR to complete your Daily Task.
---
How To Get Google Pay Gully Cricket Offer? : (Only if it's not Showing in your Account)
This method is for them who are not able to check out Google Pay Gully Cricket Offer on their Google Pay Account. Read all the steps carefully!
1. First of All Clear Data of Google Pay App.
2. Sign Up using Same Registered Mobile Number.
3. Must Use New Email Address During Sign Up.
4. You will be able to see Google Pay Gully Cricket Offer Banner.
New Users : Download The Google Pay App
If You Are New Google Pay User Then GooglePay is Offering Flat ₹21 Cashback On 1st Payment Of Your New Account. Old Users Can Skip This Steps
Download GooglePay App From Here
Don't Forget To Use Google Pay Referral Code – ez2633l
Open The App & Link Your Mobile Number on Which You Have Bank Account
Verify The OTP
Now Go To Bank Section & Link Your Bank Account To Create The UPI
Make Your 1st Payment Of Any Amount to Get Assured ₹21 Cashback
You Can Make Payment Of ₹1 Too
---
Google Pay Gully Cricket Offer : How To Earn Cashback :
1. First of All Update your Google Pay App From Given Link Here. :
2. Open Google Pay and Go to Offers Section.
3. Scroll Downwards and Search for the Get Upto ₹500 on Gully Cricket Offer Banner.
4. After Tapping on Google Pay Gully Cricket Offer Banner your offer will be activated.
5. You Have to complete The game by collecting 6 cricket balls.
Collect Ball 1 – By Paying your friend
Collect Ball 2 – By Paying Merchant UPI QR
Collect Ball 3 – By paying merchant online
Collect Ball 2 – By doing mobile recharge
Collect Ball 2 – by paying bill
Collect Ball 2 – By paying to bank account
6. Each transaction must be above ₹50 to be eligible so do a task of more then ₹50+ (Not ₹25) to Get Eligible.
7. On completing 6 ball collection , users will win assured scratch card & ticket.
From scratch card – scratch & win Assured ₹20 to ₹100
From Ticket – Either win ₹400 cashback or 'better luck next time'
20% Ticket collectors will win ₹400 cashback & rest 80% will get better luck in scratch card
8. Result of the Ticket is available after 2pm IST on the next Tuesday
9. Easiest way to pay your Own Google Pay Merchant QR Daily.
10. Must share this with your Friends and let them earn Free Cashback.
---
Terms & Conditions :
• Scratch cards you receive will expire after 45 days if not scratched
• Any cashback you earn will be added to your UPI-enabled bank account linked to Google Pay. Your cashback will expire after 45 days if you do not have an account linked
• You can earn up to a total of ₹9,000 per financial year (1 April to 31 March), across all Google Pay offers
• Google is not responsible for any goods or services that you purchase or receive from merchants, or for the content of the merchant's website
• Employees, interns, contractors, and office-holders of Google LLC, their immediate families, Google's affiliates and subsidiaries of Google or other persons professionally connected with the offer, are not eligible to participate
• This offer is not available in the state of Tamil Nadu, as per the Tamil Nadu Prize Scheme (Prohibition) Act 1979, and wherever else prohibited by law. Users within these states should not participate in this offer.