₹100 Swiggy Money For FREE
😮 Trick To Get ₹100 Swiggy Money For FREE Instantly | Pepsi Game
---
Free Swiggy Money – Hi Guys , Hope You are enjoying our super duper free paytm cash tricks. Recently we have posted the Swiggy Match Day Mania Loot to win assured ₹120 Free swiggy money. we have already published trick to complete the swiggy game of Day 3. Lots of Our users have won ₹120 Swiggy money in their all accounts.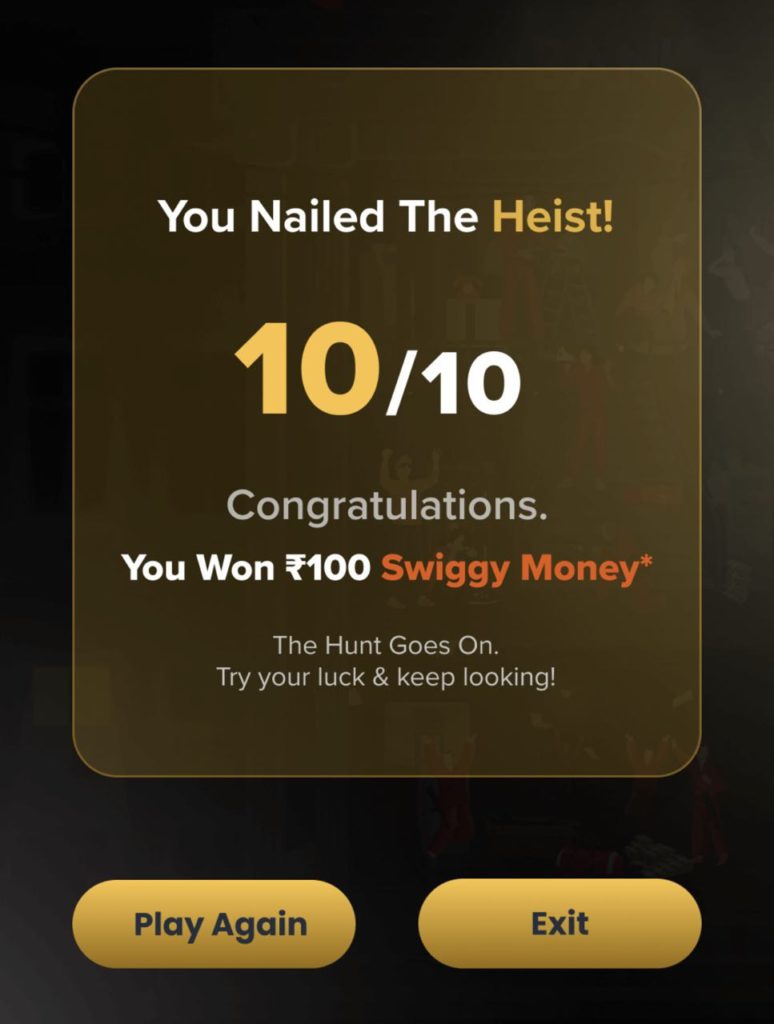 Now here comes another loot from Swiggy. Swiggy is running the Pepsi game based on popular Netflix Show "Money Heist" For Bangalore users. You just have to spot the 10 Pepsi in 1 image & done. Swiggy is giving ₹100 swiggy money for this task & we already knows that Swiggy money is 100% usable.
Though , this game is only available for banglore users but we have posted PIN code trick to play from any area of India & win ₹100 Free Swiggy money.
Get ₹100 Swiggy Money For FREE Instantly From Pepsi Game

?
Steps :
1. First Of All Just Open Swiggy App
2. Now Set Your Location Manually To Rr Nagar Bangalore or Any Banglore PIN code
3. Just Scroll Down Then You Will See Today's Featured Box
4. From There Swipe & Select Pepsi Banner (Must be 3rd) Like Below Image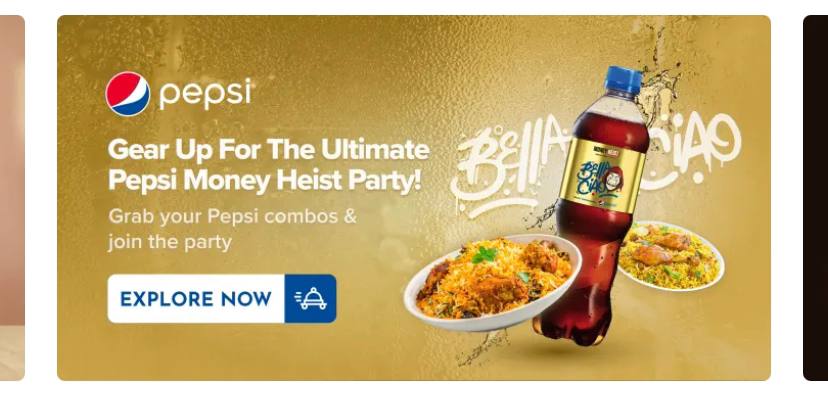 5. Now Click On Banner & There Will Be Game Section Page.
6. Click On "Get SET Heist" Button
7. Game Will Start & 'Here You Have to Simply Spot 10 Pepsi
8. We Have Already Added All locations In Below Images
9. Spot All 10 Pepsi & Done !!
10. You have Just Won 100₹ Swiggy Money
P.S – Swiggy Money Will Be Credited Within 7 Days
Pepsi Money Heist Party Pepsi Locations :
📣 coolzTricks is now on Telegram. Click here to join our channel (@icoolzTricks) and Get Every Loot Deals & Earn Money Tricks
Swiggy Pepsi Game Video :
We are Updating More Details ….