Bombay Shaving Company Coupons
Bombay Shaving Company Loot – 5 Products For FREE | धमाका
---
Bombay Shaving Company Coupons – Hi Guys, Hope you are enjoying our Free Samples in India Loots & Freebies Loots. Here comes another loot offer of the day from Bombay Shaving Company. You can easily get 5 Products for Free. There is exclusive trick to claim ₹130 coupon & Get ₹130 Products free with 4 Free products from Bombay Shaving company.
Recently, we have posted the Vitamin c Serum free sample loot , Free facewash , Free shampoo etc loots & most of them are still working. Hope you guys have grabbed all this offers.
---
How to Get 5 Products For FREE From Bombay Shaving Company
📣 coolzTricks is now on Telegram. Click here to join our channel (@icoolzTricks) and Get Every Loot Deals & Earn Money Tricks
1. First of all just visit this page & Signup new account on Bombay Shaving Company website
2. Complete the signup & come back again on Homepage
3. On Homepage You will see this Rewards Option
4. Click on that & You will see 1000 Points already added there. Now Just click on 'Ways to Earn'
5. Complete all tasks (just click & close new opened Tab)
6. You will get around 1300 Points after completing all tasks
7. Now again click On 'Way to redeem' & redeem 1300 points & you will get ₹130 Coupons (100% Usable on everything)
8. Now visit this Bombay Shaving company Charcoal Facewash Page & add it to card
9. During cart add , You will see Freebies Product , add that in cart too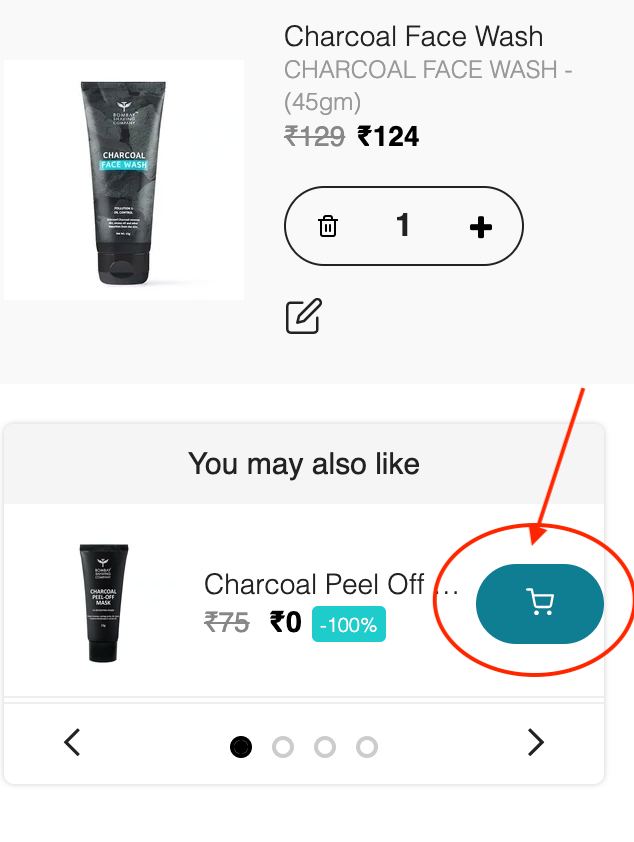 10. Click Back again on homepage & Click on cart again ,, you will see another Free products > add in cart too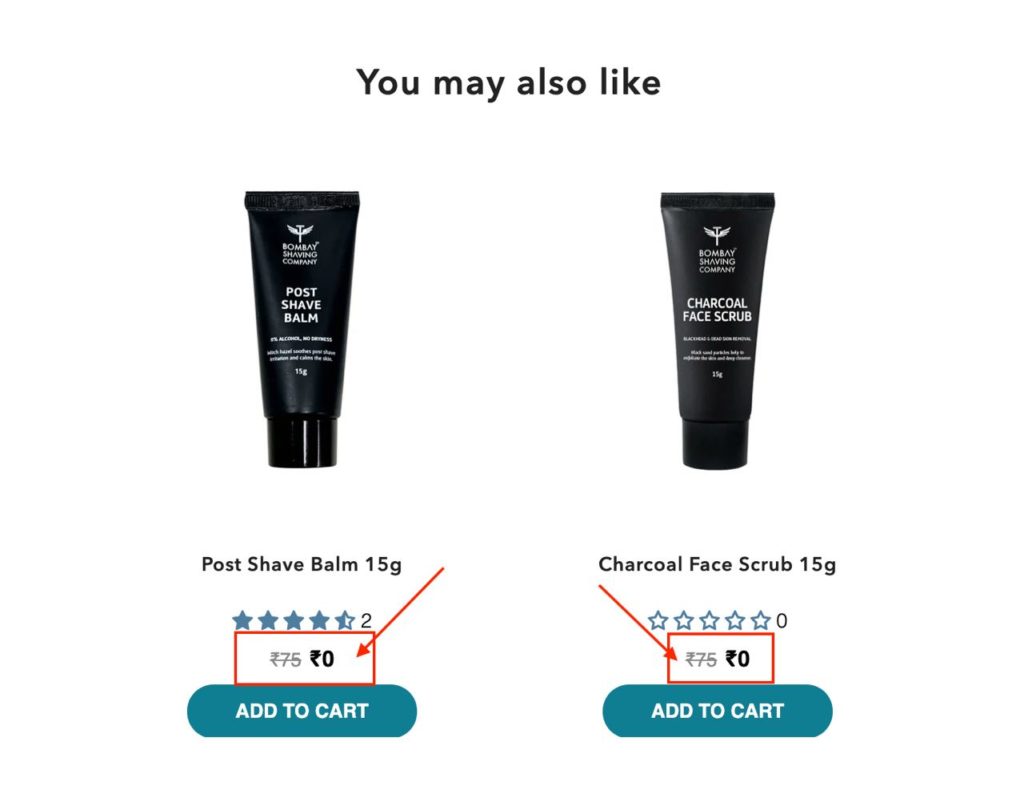 11. Total 4 products will appear > add all 4 in cart (by doing step 10 again & again)
12. Now your cart will have 1 Paid Product & 4 Freebies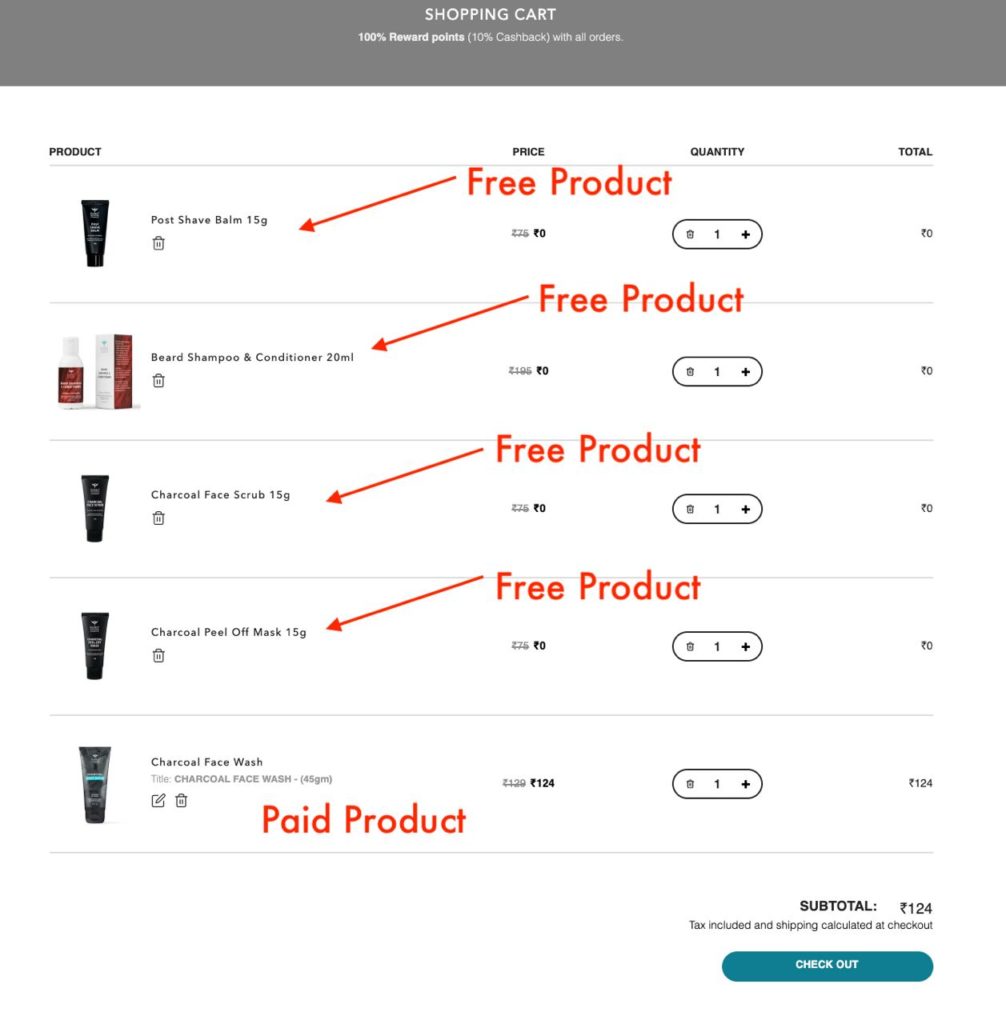 13. Put Shipping Details & Go to payment page
14. Apply the Coupon You received from Step 7.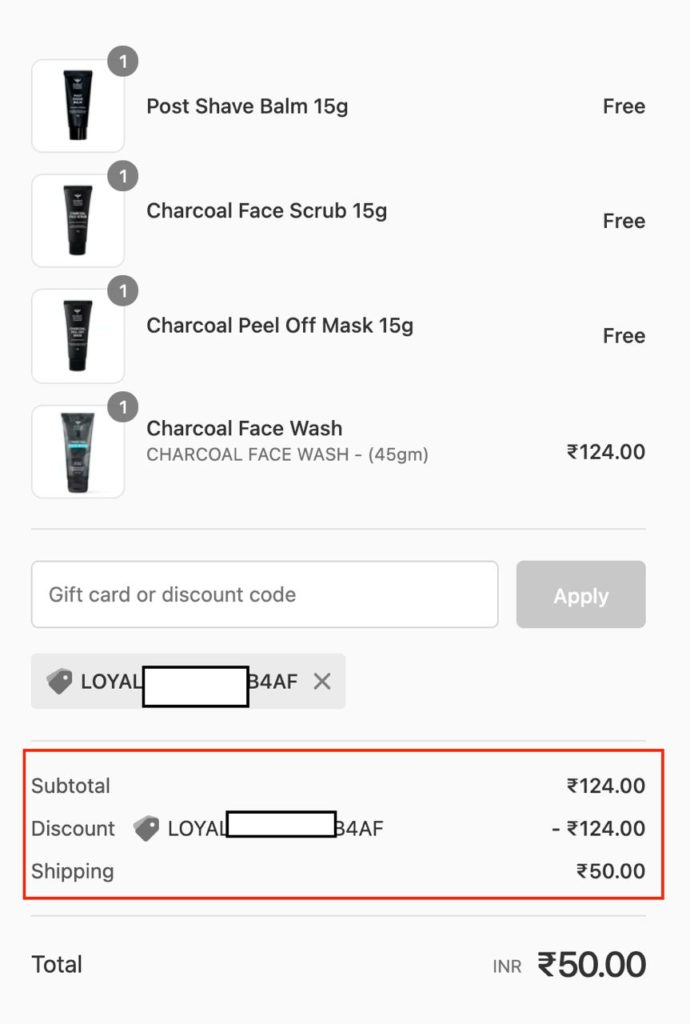 15. Your product price will become ₹0
16. Just Pay ₹50 shipping charge & done !! You just got 5 Products for FREE